BEST OF THE REST FREE PLAY
NBA -

11-21-2022

-
Miami will be finishing up a four-game road trip when they take on the Minnesota Timberwolves. The Timberwolves will have the advantage of being at full strength, while the Heat is dealing with a rash of injuries. Miami has now lost three in a row after losing to Cleveland last night by 26. Jimmy Butler has been dealing with a knee injury and will be held out of this game. Tyler Herro has missed the last six games in a row and Bam Adebayo did return to the lineup against Cleveland. The T-Wolves have won three in a row but have not covered the number in four of thier last six. Not only is the Heat dealing with a lot of injuries to key players, but they will also be on the second game of a back-to-back. Miami has covered the spread twice in its previous eight games.  Karl-Anthony Towns and Rudy Gobert should be able to dominate in the paint with or without Bam Adebayo in the heat lineup. 
Play on Minnesota
BEST OF THE REST FREE PLAY
NCAAB -

11-20-2022

-

The #4 Kentucky Wildcats will battle the host #2 Gonzaga Bulldogs in a non-conference Top-25 showdown. Kentucky is 4-1 this season and coming off a win while Gonzaga is coming off a disappointing loss to Texas. The Zags have been turnover prone and that has shown up big in their loss to Texas and their almost loss to MSU. Gonzaga has the longest home winning streak in college basketball, 51 games. If Tshiebwe were fully healthy at this point, it would be a classic matchup with Timme. This should be a close game but will side with the Zags at home.
Play on Gonzaga.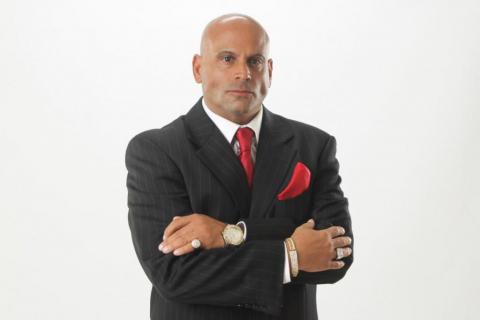 Joe's FREE NFL WINNER
NFL -

11-20-2022

-
My NFL is HOT HOT HOT riding a 15-6 run, winning both Monday and Thursdays pro games this week. This Sunday I continue to stay perfect this week in the NFL and extend my HOT STREAK with my 23-6 HIGH ROLLER still available, along with my 91% NFL ANGLE PLAY, and my AFC WEST GAME OF THE MONTH. Get them all, ride my HOT STREAK all the way to the bank, and WIN BIG!
Sunday's FREE WINNER: Las Vegas Raiders.
Game 467.
1:05 PM PST/4:05 PM EST.
This Sunday in a battle between two AFC West combatants that both had high hopes for the season, and I think we would all agree, both have fallen way short of expectations. I want to talk about the Las Vegas Raiders traveling to Mile High to take on the Denver Broncos. Both Las Vegas and Denver came into this season thinking that they were playoff contenders. Well as we passed the halfway point of the regular season campaign, they are a combined 5-13. Sports fans it would take a miracle for either one of these teams to make the postseason. However, being a resident of Las Vegas for 32 years, I know this Raiders team. I have made money going against them a few times this season, I'll admit that (just last week with the Colts wink wink nudge nudge). However now knowing that their postseason hopes are basically nonexistent, takes a lot of pressure off of the Raiders. As far as the Broncos go, no matter how good your defense is, it just can't compensate for an offense that scores less than 15-points a game. Having said that one of the few bright spots over the last few years for Las Vegas is that they have dominated Denver. Going back to 2018, they have taken seven of the last eight meeting straight up. Just since the beginning of last season they have won all three matchups over their division rival. As tough as Denver is, Vegas has manhandled them in recent matchups. Beating Denver is something that Las Vegas head Coach Josh McDaniels takes a lot of joy in doing. He was tossed aside from the team more than a decade ago. Trust me, this is a game that he and his squad can let out their frustrations. As I mentioned earlier, it doesn't matter how good your defense is, when your offense can only muster a dismal 14.6-points per game, eventually your stop-unit is going to get overworked, fatigued, and tired. I look for Vegas to take advantage of a spent Denver "D" here, and get a well-needed win while earning their head coach a little bit of payback. The Broncos are 4-13 ATS their last 17 vs. the AFC and 4-9 ATS their last 13 games overall. Take the Raiders. Thank you.
BEST OF THE REST TOTAL FREE PLAY
NCAAF -

11-19-2022

- TOTAL
Neither team plays a lick of defense. OSU is giving up 35.2 points a game in their last five games while OU is giving up 33 points in their previous five games. These two teams rely on fast offenses to win games. The Cowboys are sixth with an average of 78 offensive plays per game while the Sooners are just behind with 76. The Cowboys have scored 34 points in seven of their ten games on the year. The Sooners were able to put up 35 points against a strong Baylor team in their previous home game. The over is also 5-1 in the Cowboys' last six games following an ATS win.
Play on the OVER.
BEST OF THE REST FREE PLAY
NCAAF -

11-19-2022

- TOTAL
This is shaping up to be old-time BIG 10 football. Three yards and a cloud of dust. Both teams rely on the run to control the ball offensively and they both rely on a strong defense to shut down the opposition. The under is 10-2-1 in U of I's last 13 vs. a team with a winning record and 5-1-1 in its last seven games following an ATS loss. The weather will probably be more conducive to a rushing attack also.
Play on the UNDER
AMEDEUS' NHL FREE PLAY!
NHL -

11-19-2022

-
The Devils are coming into this game playing very well in their recent games as they have won their last 11 straight games now. They are coming off of a 3-2 win in OT against the Leafs the other night and they are not in a great spot here as this is the last game of a road trip for them. They are going up against a Senators team that has been playing well recently winning 2 of their last 3 games, and they have also been a lot better when playing at home this season. The Sens almost beat the Devils in New Jersey last week as they lost 4-3 in OT to them but this is going to be a revenge game for them and they will have the extra motivation of wanting to be the team that ends this long win streak for the Devils. The Devils streak will come to an end here as the Senators win this game at home. 
BEST OF THE REST FREE PLAY
NCAAB -

11-16-2022

-
The No. 2 Gonzaga Bulldogs go on the road to take on the No. 11 Texas Longhorns.  Center. The Bulldogs are coming off a hard-fought win against the Michigan State Spartans. Gonzaga is putting up 84 points a game. Texas is putting up 77 points a game. The Longhorns returned some young talent to mix in with a talented recruiting class. Texas dominates on the defensive end and has the ability to slow down Gonzaga's tempo. Texas has the speed and athletic ability to cause the Gonzaga offense problems. Texas will have an edge playing at home.
Play on Texas.
 
BEST OF THE REST FREE PLAY
NCAAB -

11-15-2022

-
The Michigan State Spartans are coming off a tough loss to No.2 Gonzaga in the season opener. They held a double-digit lead and had a chance to win it at the end but could not get off a good shot at the buzzer.  Coach Cal has stated that their star player Tshiebwe is only likely to play "three or four minutes at a stretch" if he does indeed suit up. Whether you believe that or not is up to you, but if he doesn't play then the Spartans should be able to attack the paint as they did against the Zags. Kentucky is 1-6 ATS in their last seven neutral site games, and the rugged Spartans are 6-1 ATS in their last seven neutral site games. 
Play on MSU
BEST OF THE REST FREE PLAY
NCAAB -

11-14-2022

-
The DePaul Blue Demons have started the season 2-0 as they hit the transfer portal to bring in more offensive output. They added Umoja Gibson and Eral Penn. DePaul is connecting on 50.9% of their field goals in two games. Minnesota has been without their leading scorer from last season, Jamison Battle. Battle averaged 17.5 PPG last year. The Blue Demons' defense has held their opponents to 38.8% shooting in two games. This will be The toughest defense Depaul has faced this season and Minnesota is not an easy place to play. This will be the first road game for Depaul. Without Battle for the Gophers. I will take Depaul to take this one in a close one.
Play on Depaul
BEST OF THE REST FREE PLAY
NFL -

11-13-2022

-

The Green Bay Packers will host the Dallas Cowboys this Sunday.  The Cowboy's defense is one of the top units in the league, and the offense played well under Rush and even better since Dak's return. The Cowboy's offense is averaging 22.0 points per game, while the defense is giving up just 16.6 points per game. The Packer's season has also been very disappointing, to say the least. The Packer's defense is giving up 21.6 points per game. and they are only scoring 18.1 points per game. Dallas has been one of the best defensive teams in the league all year, and it doesn't bode well for a Green Bay team that couldn't get things done 's defense last week. The Packers have not been able to stretch the field with their passing game which will allow the Cowboys to fo The Cowboys should be able to focus on the run here, and use their strong pass rush led by Lawrence and Parsons, to pressure Rodgers.
Green Bay's defense has also been inconsistent, and with Dak back, cus more on the run. The Cowboys have a good pass rush and should be able to put pressure on Rodgers. I like Dallas to get a road win over a struggling packers team.
Play on Dallas
Pages