BEST OF THE REST FREE PLAY
NFL -

01-29-2023

-
San Francisco has gone over in 10 of 19 games this season enters but has gone under in four of their seven true road games this season. San Francisco has gone under in seven straight road playoff games. Philadelphia has gone over in 10 of their 18 games on the year. The Eagles have gone over in six of their 10 games at home this season. I am looking for points in this one as I think despite how good the two defenses are the offenses will find ways to put points on the board.
Play on the OVER.
BEST OF THE REST FREE PLAY
NFL -

01-22-2023

-
Buffalo has been a Jekyll and hyde team on offense as of late. Their game against the Dolphins was more of the same. They got off to a fast start but turnovers and a lack of defense allowed the Dolphins to stay in the game even with a third-string quarterback. The Bengals had a harder time against Baltimore than i and many expected. They needed a freakish 98 yard scoop and score late to pull out the win. Both teams like to throw the ball and over the last few games Burrow has been the more effective passer. Allen has become a little Brett Favreish, trying to fit the ball in tight windows and throwing interceptions.  Cincinnati will be without both tackles and one guard may not be 100%. This should allow Buffalo to get much-needed pressure on Burrow. It could come down to the running game and with that many injured linemen, it could be hard to establsh the line of scrimmage. This should be a close game but I am laying the points with Buffalo. 
Play on Buffalo
 
BEST OF THE REST FREE PLAY
NFL -

01-15-2023

-
The Dolphins will give Thompson the start against the Bills. Thompson and the offense did not score a touchdown in their last game against the Jets. The Dolphins have lost five of their last six. The Bills have a lot of weapons on offense and should be able to get off to an early lead. I just don't see the Dolphins scoring points in this one.
Play on Buffalo
BEST OF THE REST FREE PLAY
NFL -

01-14-2023

-
San Francisco has won ten in a row and has covered seven of its last eight games. The 49ers will rely on a stout defense to win games in the playoffs. San Fran has held eight of its last ten opponents to under 20 points.  The rookie Purdy is 5-0 as a starter. McCaffrey is questionable but has been playing. The 49ers are 4-0 ATS in their last four games after allowing less than 15 points in their previous game, and the Seahawks are 0-5 ATS in their last five vs. NFC. Seattle is also 1-7 ATS in its last eight overall. Lay the points.
Play on San Francisco.
1pm NFL FREE PLAY
NFL -

12-24-2022

-

Cincinnati six-game winning streak when it travels to New England on Saturday afternoon. Cincinnati had a disappointing 4-4 start to the season, but it has rattled off six consecutive games to take control of the AFC North coming into this matchup. Cincinnati has struggled against the Patriots in recent years, losing seven straight matchups between these teams. New England has three of their last four games. New England has dominated the AFC North over the past decade, going 17-3 in its last 20 games. The Patriots have not been good in the underdog role, covering the spread just twice in their last nine tries.  Cincy covered the spread in six straight games and is starting to look like the team that made a Super Bowl run last year. Burrow and co. have covered the spread in six of their last seven road games and will roll over the Pats in this one.
Play on Cincy.
BEST OF THE REST FREE PLAY
NFL -

12-24-2022

-
This game would have had a different feeling if Jalen Hurts wasn't hurt and if Dallas didn't choke last week against Jacksonville. The Philadelphia Eagles, 13-1 with the best record in the NFL, head to Dallas to take on the Cowboys in a battle of two of the best teams in the NFC.  Dallas is 10-4. I feel this game has different meanings now. If Philly can get the win with their backup then that will solidify them as the best team in the NFC and Dallas really needs a win here to show that they really are as good as they think they are.
With a three-game lead in the NFC East standings and a two-game cushion over the Minnesota Vikings with just three games left in the regular season they don't need to rush Hurts back for this one and Gardner Minshew "Mr. Porn Stache" has shown he is more than a capable backup. The Eagles' ground attack, is ranked 4th in the NFL, but that does take a hit without Hurts running the ball but their running backs are more than capable of making it up. with the Eagles, the 11th-ranked passing offense. Defensively, the Eagles' 19th-ranked rush defense will hope to keep the Cowboys at bay and force a number of 3rd and longs against Philadelphia's #1-ranked pass defense.
Last week, the Cowboys blew a 27-10 lead at Jacksonville and eventually fell 40-34 in overtime on a pick-six of quarterback Dak Prescott. The Cowboys' vaunted pass rush was only able to record one sack in the game and Dallas allowed 318 yards through the air. Dallas 24th ranked run defense will be tested against the Eagle's running backs as the Cowboys try to force Minshew to beat them, against their 3rd-ranked pass defense.
I don't trust what Dallas team will show up week in and week out. I think the eagles can keep this one within the number.
Play on Philadelphia
BEST OF THE REST FREE PLAY
NFL -

12-22-2022

-
The Jacksonville Jaguars take on the New York Jets in an AFC showdown with playoff implications for both teams. The Jaguars have won two in a row and are coming off a huge overtime win over Dallas. The Jets are coming off a loss to the Lions and have lost three in a row. The Jags have covered the spread in three out of their last four games. Trevor Lawrence has thrown for more than 300 yards in three out of his last four games  The offense has picked up as the season has progressed and they have scored at least 28 points in Jacksonville offense is looking good, collecting at least 28 points in three out of their last four games.
The Jaguars' defense needs to improve, as they rank 29th against the pass and 16th against the run. Jacksonville is putting up 23.9 points and giving up 23.4.  The New York Jets were looking good to make the playoffs, as they got off to a 7-4 start to the season. They now sit at 7-7 and the playoffs are now in doubt. The Jets have struggled with inconsistency and injuries to the quarterback position. Mike White will probably not play Sunday so Zach Wilson will be under center. The Jet's offense has scored 22 or fewer points in three straight games. The Jet's defense has been top-notch all season and has carried the Jets. They have given up just 20 points in back-to-back games but the offense couldn't do enough to get a win. They rank fourth against the pass and 11th against the run. The offense is putting up 20.1 points and the defense is giving up 18.8 points.  
The Jaguars have been playing well down the stretch, winning three out of their last four while the Jets have lost three in a row. The Jags have the 10th-best passing offense and are facing a pass defense that is ranked fourth against the pass but did give up 359 yards to the Lions through the air. The Jets are just 3-4 straight up and ATS at home. The Jags have struggled on the road, going 2-5 straight up and 2-4-1 ATS. New York is a desperate team at the moment and should play with a sense of urgency as they see their playoff spot slipping away. The weather is supposed to be rainy which could affect the Jags' passing game. 
Play on the NY Jets
BEST OF THE REST FREE PLAY
NFL -

12-17-2022

-
Southern Miss 6-6 SU will play Rice 5-7 SU in the LendingTree Bowl. 
Rice comes into this game having struggled closing out the season, losing their last three games. They lost their starting quarterback and his replacement, freshmen AJ Padgett struggled. In his only start of the season, Padgett threw for just 110 yards. For the season he has thrown for and 339 yards, 2 touchdowns. Cameron Montgomery is Rice's leading runner, he rushed for 498 yards this year. The Golden Eagles much like Rice started the season  5-3, but they finished 1-3. The Golden Eagles made a move at quarterback late in season. Trey Lowe started the final 4 games of the season, and he is expected to start the bowl game as well. He was one of three quarterbacks that started for southern Miss this season. Trey Lowe did throw for 1,467 yards, 6 touchdowns, and 7 interceptions. Frank Gore Jr. was the team's leading rusher, rushing for 1,053 yards. Both of these teams struggled with the inconsistent quarterback play, AJ Padgett will get a full 2 weeks of reps with the first team before this bowl game. Trey Lowe struggled in all 4 of his starts, and Rice must not have been too enamored with him as their QB position sucked all season and he only so the field when the season was over. . Southern Miss's offensive line was bad this season as well. A battle of two teams with huge question marks at the QB position. I am taking the points in what will probably be an unforgettable bowl game.
Play on the RICE
BEST OF THE REST FREE PLAY
NFL -

12-04-2022

-
Jacksonville is coming off an upset win over Baltimore while the Lions almost pulled off an upset of Buffalo on Thanksgiving.  The Jaguars have won two of their last three games, while Detroit had its three-game winning streak snapped in the loss to Buffalo on. Both teams have been improving this season and the Lions have been playing really well, especially on the offensive end. To add to their already potent offense, first-round draft pick Jameson Williamson will be available for this game.  The Lions have covered the spread in four of their last five games, while Jacksonville has only covered twice in its last eight games.
Play on Detroit.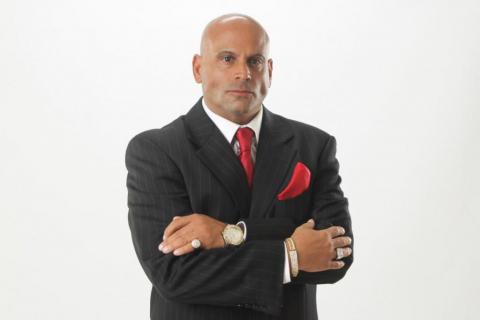 Joe's NFL FREE WINNER
NFL -

12-03-2022

-
My NFL isn't just running hot, it is absolutely ON-FIRE! I am riding an 18-7 NFL RUN and this Sunday I will continue to SCORCH THE BOOKS as I have my 31-9 NFL NO LIMIT PLAY, my 23-7 HIGH ROLLER PLAY, and my 98% ANGLE PLAY (5-0 IN 2022). I will sweep the NFL board this Sunday, once again. Join me and you will too.
Sunday's FREE WINNER: New York Giants.
Game 462.
10:00 AM PST/1:00 PM EST.
Sports fans, two teams that I have done very, very well with this NFL season have been the Washington Commanders and the New York Giants. I have made money riding both of them this entire season. I know these two teams WELL. This week they play the first of two meetings that they will have over the next several weeks. Yes, these two teams know each other quite well, both sharing the NFC East. And yes, both teams still have a chance at the division. Washington enters this matchup winning and covering three straight and six of their last seven. Meanwhile, New York has hit a bit of a rough patch, dropping their last two in a row straight up. I feel that the Commanders are playing a little bit above themselves right now, and I do feel they are in for a major letdown here. Meanwhile, I feel the Giants have had a couple of tough breaks the last few weeks and are due for a big bounce back here. Well, both situations benefit New York for sure. Saquon Barkley, who I do feel is one of the most valuable players to his team in the league and one of the most dependable running backs in the NFL today has been quiet during the teams two-game slide. You can look for him to get going here this week and control the tempo and the pace of this matchup. This will allow quarterback Daniel Jones to continue with his success against Washington. He has twice as many wins as a starter against this team than any other team. His nine touchdown passes against the Commanders, which are four more than he has against any other opponent. He has done well against Washington in his short tenure. And this is the major reason why the New York Giants are my free play this Sunday. Thank you.
Pages