BEST OF THE REST FREE PLAY
NCAAB -

01-26-2023

-
Michigan State has played well at home this season. Iowa can put up a ton of points but doesn't play all that well on the defensive end. Iowa struggles on the offensive end when they have to run half-court sets. MSU likes to play at a slow pace and their defense should be able to slow Iowa down and make them work to score points. The Spartans have covered the spread in five consecutive home games, while Iowa is just 2-4 in its last six road games. Michigan State has dominated Iowa at Breslin, having won 18 of its last 20 games.
Play on MSU on the money line.
BEST OF THE REST FREE PLAY
NCAAB -

01-21-2023

-
Both these teams have struggled in SEC conference play. The Ole Miss Rebels come into this game at 9-9 but just 1-5 in conference play. The Arkansas Razorbacks are better overall at 12-6 but are also just 1-5 in the SEC and losers of four straight. Arkansas has missed Smith Jr. and Brazile n the lineup. Arkansas has not covered in six straight games. Ole Miss has not been great this season but has shown an ability to keep it close. Both teams play better defense than offense, which should lead to a lower-scoring game. This is a lot of points to be laying on a team that has lost four in a row and five out of their last six. I am taking the points on Ole Miss in this on
BEST OF THE REST FREE PLAY
NCAAB -

01-11-2023

-
Baylor and West Virginia are surprisingly both winless in the Big 12 so far this season. Both teams are 10-5 overall and 0-3 in the Big 12. Baylor won by nine on the road, and four at home last season. Baylor is ranked 26th in KenPom's D1 rankings and has the 14th most efficient offense in the country. The Mountaineers are ranked 23rd by KenPom. (23rd overall), have the same 10-5 record as Baylor, with an identical 0-3 start in the conference, and have been underdogs in all three conference games. Baylor was ranked in the top 10 until their recent struggles. The Mountaineers have won four of their last seven games and seven of their eight home games. The Bears have lost three straight games and they haven't won a game on the road so far. Baylor has struggled as of late, especially on the road. They will have arguably the best two players on the court and have a really good chance of winning this game outright. Take the points with the Bears in this one.
Play on Baylor.
 
BEST OF THE REST FREE PLAY
NCAAB -

01-10-2023

-
Georgetown has lost 26 straight games in the Big East including six straight to start this season.  Defense will be the difference in this one. Stan Hall has given up 66.7 points in their last three games while the Hoyas have given up 83 points in their last five games. The road team has covered each of the last four games between the two. Georgetown has failed to cover in 11 of its 16 games, including four straight and six of the last seven. 
Play on Seton Hall
BEST OF THE REST FREE PLAY
NCAAB -

01-01-2023

-
The Friars play efficiently on the offensive end and have a huge advantage on the boards as Depaul is 330th in rebounding Margin and Providence is one of the better rebounding teams. The Friars are 6-0 ATS in their last six games overall and 5-0 ATS in their last five games following an ATS win.  Providence is 3-0 in the Big East while DePaul is 1-2. Providence will use their rebounding advantage for easy second-chance points and get out on the break for easy baskets. Providence goes on the road and gets the cover. 
Play on Providence.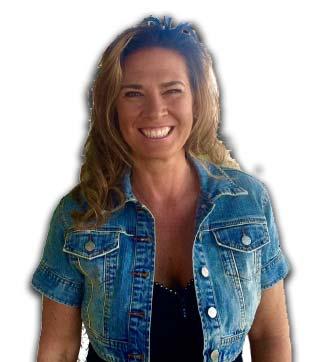 Dionne's NCAAB FREE WINNER
NCAAB -

12-22-2022

-
I have two big winners on the board tonight: My NFL THURSDAY NIGHT WINNER and my 100% NCAAB TOTAL OF THE WEEK. And all of my college and pro football releases will be posted by tonight.
Free Winner:
You know guys, I said it before and I'll say it again: There is times you could really make money in college basketball in the Ivy League. There is also times you can make money going against the Ivy League. And today is one such time. The Harvard Crimson travel to the Allen Fieldhouse to face the number four Kansas Jayhawks. Guys, Harvard is a good team. They are deep, have a couple of good rebounders, and are led by Chris Ledlum. The forward is one of the biggest forces in the conference. However, he's also their only double-digit scorer. And to be very honest, they really haven't played anyone. They have beaten, Northeastern, Siena, and Holy Cross just to name a few. But I think we would agree, none of those teams are anywhere near the level of competition they're going to face tonight in Lawrence. Kansas started off the season at 6-0 taking down such notables has Duke, NC State, and Wisconsin. Their loss on November 25th to Tennessee was ugly. However, since then they have rattled off four consecutive wins and covers against such notables at Seton Hall, Missouri, and Indiana. The average margin of victory of those last three games were over 25 points per game. Unlike the Crimson, the Jayhawks have several double-digit scores and a slew of big rebounders. They are stacked both in the paint and outside. They also don't mind running up scores. During the current hot streak, they devoured Texas Southern by 32 points. Kansas will begin their conference play after this match up with games against Oklahoma State, Texas Tech, and West Virginia up next. So, look for them to fine tune their skills and get a big confidence building victory here tonight against an overmatched Harvard opponent. Play Kansas.
BEST OF THE REST FREE PLAY
NCAAB -

11-25-2022

-
The Florida State Seminoles take on the Stanford Cardinal in the consolation bracket of the ESPN Events Invitationalnal. Florida State has been a disappointment this season posting a 1-5 record this season. Florida State gave has struggled all season on the defensive end, they gave up 80 points to Siena and are giving up 76.3 points a game on the season.  Florida State has not been much better on the offensive end, putting up 68.5 points a game. Stanford is putting up 69.6 points a game and giving up 65.4 points a game. Florida State has lost five of its first six games and looked terrible against Sienna. They need to shore things up on the defensive end but I am not sure they can do that today. The Cardinals shot the 3-ball poorly in their loss to Ole Miss but should be able to make a few more against FSU. Florida State has failed to cover the spread in five of its first six games this season and I expect more of the same today.
Play on Stanford. 
BEST OF THE REST FREE PLAY
NCAAB -

11-23-2022

-
It's an opening-round matchup of the Battle 4 Atlantis as the NC State Wolfpack takes on the Kansas Jayhawks. NC State comes into this game sporting a 4-0 record. This will be their toughest game of the young season. The Wolfpack are putting up 88.2 points a game and giving up 63.5. Kansas is also 4-0 on the season and has faced tougher competition to start the season. The Jayhawks are putting up 80.5 points a game and are giving up 65.8 points. NC State has not played a power conference team this season. The Wolfpack has been a fast-paced team but will be going against a battle-tested team in Kansas. This will be the first game for Kansas coach Bill Self after returning from being suspended. I like Kansas to control the pace of this game and NC State will find it more difficult against Kansas than they have against their other opponents.
Play on Kansas
BEST OF THE REST FREE PLAY
NCAAB -

11-20-2022

-

The #4 Kentucky Wildcats will battle the host #2 Gonzaga Bulldogs in a non-conference Top-25 showdown. Kentucky is 4-1 this season and coming off a win while Gonzaga is coming off a disappointing loss to Texas. The Zags have been turnover prone and that has shown up big in their loss to Texas and their almost loss to MSU. Gonzaga has the longest home winning streak in college basketball, 51 games. If Tshiebwe were fully healthy at this point, it would be a classic matchup with Timme. This should be a close game but will side with the Zags at home.
Play on Gonzaga.
BEST OF THE REST FREE PLAY
NCAAB -

11-16-2022

-
The No. 2 Gonzaga Bulldogs go on the road to take on the No. 11 Texas Longhorns.  Center. The Bulldogs are coming off a hard-fought win against the Michigan State Spartans. Gonzaga is putting up 84 points a game. Texas is putting up 77 points a game. The Longhorns returned some young talent to mix in with a talented recruiting class. Texas dominates on the defensive end and has the ability to slow down Gonzaga's tempo. Texas has the speed and athletic ability to cause the Gonzaga offense problems. Texas will have an edge playing at home.
Play on Texas.
 
Pages