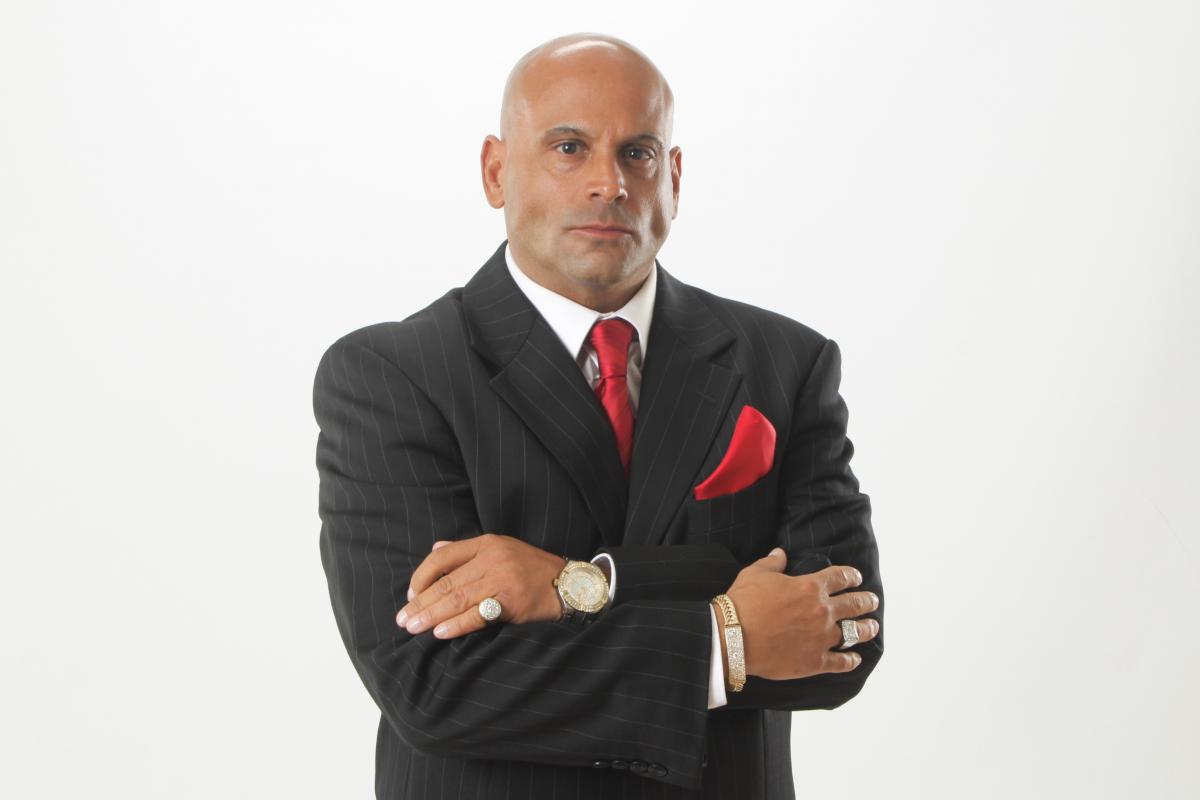 Hot Streaks and Achievements
Joe D 10-5 BOWLS.
Joe D's NBA 30-18.
Joe D is 55-20 Football BIG GAMES
Joe D is a 12X NFL Top-10 Handicapper & 13X NCAAF Top-10 Handicapper & 5X NBA Top-10 Handicapper
Biography
A legend in Sin City, Joe D'Amico was honored as the "Most Influential" person in Las Vegas sports gambling.
Active since:  2005
Location:  Las Vegas, NV
Honored in 2015 (by My Vegas magazine) as the "Most Influential" person in Las Vegas sports gambling, Joe D'Amico is a streetwise, professional sports bettor that has utilized his many sources and connections in the odds-making, sportsbook, and sports betting circles to become one of the most respected handicappers and gamblers in the world.
Joe owns and operates All-American Sports in Las Vegas, Nevada. A third-generation Race and Sports personality, his father and grandfather are revered in the horse racing industry. Joe started in the business at 10 years old with football sheets in the schoolyard. He is a resident of Las Vegas for 31 years, in which he has been in and around sports on a daily basis by working and managing several sportsbooks and Sports Information Services. Joe is well-known in the Vegas casinos and in joints around the country as a streetwise player who has tapped into exclusive resources unavailable to the general public. He uses connections from Las Vegas, New York, and the Islands, along with second-to-none sportsbook sources, to maximize profits and minimize expenditures. With Joe, it's all about wins and losses and solid money management. He is one of the biggest bettors out there. This Legend of the Strip is one of the most respected and highest-rated sports gamblers in Las Vegas. When Joe walks into a Vegas sportsbook, Casino Managers tremble. But as he is friends with most Race & Sports personalities, he is also affectionately known as "The Host of Las Vegas." Joe is featured regularly as an analyst and handicapper in several publications such as the Las Vegas Review-Journal, Las Vegas Sun, Wall Street Journal, Time Magazine, and the Bloomberg News Report. In 2007, Joe bested nine other well-respected Cappers to win the prestigious Las Vegas Review-Journal Handicapper's Challenge. Joe also has won the 2010 Review-Journal NCAAF Handicappers Challenge Contest besting a slew of other professional 'cappers. He is also featured on dozens of the industry's most respected websites. In 2018, Joe brought his unique writing skills to the 46-year, respected gaming publication, The Gaming Today, as a weekly MLB and NCAAF columnist. His "Clear the Bases" and "In The Red Zone" columns quickly rose to be some of the most popular in sports gaming. In the Fall of 2018, as a writer, Joe also began to contribute to the USA TODAY NETWORK penning his weekly football betting column, "Football You Can Bet On". This column became so popular, Joe was asked to continue writing for GANNETT NEWS/USA TODAY NETWORK during the college basketball campaign, so in February of 2019, the college basketball handicapping champion launched his "Crash the Boards" column for the news media icon. You can hear him throughout the year for all the major sports on several different radio sports and handicapping shows nationally, regionally, and locally. In the 2016/2017 NFL and NCAAF campaigns, his own, "Joe D'Amico's Football Forecast," on CBS Sports Radio 1140 AM, quickly became the most popular, Las Vegas-based sports talk show on any network. Year in and year out, Joe is always at or near the top in every sports betting category in NFL, NCAAF, NBA, NCAAB, and MLB. "Mr. D" is so well respected in Las Vegas that in 2015, he was given the honor of having his own TIPS SHEET endorsed and given out in the Vegas Race & Sportsbooks. Not only that, but in the year 2015, Joe D'Amico was voted as one of Las Vegas's Top-100 Most Influential People and #1 in Sports Gambling by the Las Vegas people as well as My Vegas Magazine. In 2017, the Las Vegas Icon starred in the documentary, "Now Place Your Bets," a full feature big-screen film, co-starring, Baseball's "Hit King," Pete Rose, horse racing and NFL handicapping pioneer, Dennis Tobler, as well as a who's who in sports gambling, explaining the popularity of sports betting's past, present, and future. He is known not just in Vegas but around the country as the best BIG PLAY CAPPER in the business. Since being documented over the last few years, Joe D'Amico has over 50 top-10 finishes, including several number 1 finishes. Joe has risen to be the best post-season name in sports gambling. Nobody works harder than Joe D'Amico as each season, no matter the time of year, you will always find Joe at the top of the leader boards regardless of the sport. As he says, "This isn't what I do, this is who I am." When it comes to making money, there is no one better than Joe D'Amico.
 12X NFL Top-10 
 13X NCAAF Top-10
 8X NFLX Top-10
 5X NCAAB Top-10
 5X NBA Top-10
 9X MLB Top-10
 Won 2007 NFL Review Journal Handicappers Challenge
 Won 2010 NCAAF Review Journal Handicappers Challenge 
 2015 My Vegas Magazine Most Influential Man in Las Vegas Gambling
 2017 Featured in the iconic, award-winning documentary "Now Place Your Bets"
 In 6 seasons (3 NCAAF 3 MLB) for the coveted publication The Gaming Today, finished No.1 5X No.2 1X