BEST OF THE REST FREE PLAY
NFL -

12-17-2022

-
Southern Miss 6-6 SU will play Rice 5-7 SU in the LendingTree Bowl. 
Rice comes into this game having struggled closing out the season, losing their last three games. They lost their starting quarterback and his replacement, freshmen AJ Padgett struggled. In his only start of the season, Padgett threw for just 110 yards. For the season he has thrown for and 339 yards, 2 touchdowns. Cameron Montgomery is Rice's leading runner, he rushed for 498 yards this year. The Golden Eagles much like Rice started the season  5-3, but they finished 1-3. The Golden Eagles made a move at quarterback late in season. Trey Lowe started the final 4 games of the season, and he is expected to start the bowl game as well. He was one of three quarterbacks that started for southern Miss this season. Trey Lowe did throw for 1,467 yards, 6 touchdowns, and 7 interceptions. Frank Gore Jr. was the team's leading rusher, rushing for 1,053 yards. Both of these teams struggled with the inconsistent quarterback play, AJ Padgett will get a full 2 weeks of reps with the first team before this bowl game. Trey Lowe struggled in all 4 of his starts, and Rice must not have been too enamored with him as their QB position sucked all season and he only so the field when the season was over. . Southern Miss's offensive line was bad this season as well. A battle of two teams with huge question marks at the QB position. I am taking the points in what will probably be an unforgettable bowl game.
Play on the RICE
BEST OF THE REST FREE PLAY
NHL -

12-13-2022

-
The Colorado Avalanche are the defending Stanley Cup Champions and will be hosting the Philadelphia Flyers. Colorado snapped a four-game losing streak with a win over St. Louis. The Flyers haven't been much better, losing five of six with the win coming over Colorado. The Flyers have struggled on the offensive end, as they rank second to last in goals per game with 2.41 and are 5th worst in shots per game. On the defensive end, they are giving up 3.28 goals a game. Carter Hart has a 2.84 GAA and a .909 save percentage. The Avalanche are 16th with 3.08 goals per game and are 9th in shots. On the defensive end, they are giving up 2.81 goals. Alexander Georgiev has a 2.65 GAA and a .920 save percentage.
 The Flyers have only averaged two goals a game in the last three gmes. , Colorado has an elite power play, and the Flyers are the 5th most penalized team in the league. The Avalanche are 8-1 in their last nine Tuesday games and have won 64 of their last 84 home games. The Flyers have won just 21 of their last 81 overall. I look for the Avs to get revenge in this one.
Play on Colorado.
BEST OF THE REST FREE PLAY
NHL -

12-06-2022

-
The St. Louis Blues and the New York Islanders meet up in a non-conference matchup. The Blues are sixth in the Central Division and on the second leg of a back-to-back. The Islanders are fifth in the Metropolitan Division and are on a two-game losing streak. The Islanders will have a rest advantage and are the overall better team. The Islanders will also have a huge advantage in the net. Both of these offenses have been struggling as of late. The Blues are averaging 2.3 goals a game over their last three, while the Islanders are scoring 1.7 goals a game over the same period. The under has hit in each of the previous six games against one another in New York. I like the under inn a game between two sluggish offenses.
Play on the Under.
BEST OF THE REST FREE PLAY
NFL -

12-04-2022

-
Jacksonville is coming off an upset win over Baltimore while the Lions almost pulled off an upset of Buffalo on Thanksgiving.  The Jaguars have won two of their last three games, while Detroit had its three-game winning streak snapped in the loss to Buffalo on. Both teams have been improving this season and the Lions have been playing really well, especially on the offensive end. To add to their already potent offense, first-round draft pick Jameson Williamson will be available for this game.  The Lions have covered the spread in four of their last five games, while Jacksonville has only covered twice in its last eight games.
Play on Detroit.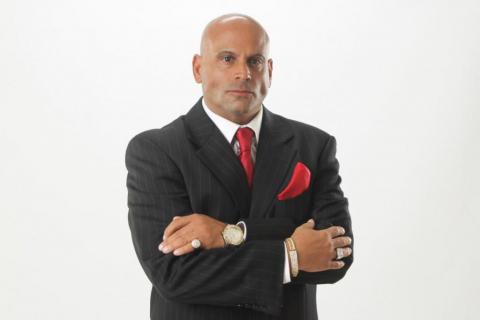 Joe's NFL FREE WINNER
NFL -

12-03-2022

-
My NFL isn't just running hot, it is absolutely ON-FIRE! I am riding an 18-7 NFL RUN and this Sunday I will continue to SCORCH THE BOOKS as I have my 31-9 NFL NO LIMIT PLAY, my 23-7 HIGH ROLLER PLAY, and my 98% ANGLE PLAY (5-0 IN 2022). I will sweep the NFL board this Sunday, once again. Join me and you will too.
Sunday's FREE WINNER: New York Giants.
Game 462.
10:00 AM PST/1:00 PM EST.
Sports fans, two teams that I have done very, very well with this NFL season have been the Washington Commanders and the New York Giants. I have made money riding both of them this entire season. I know these two teams WELL. This week they play the first of two meetings that they will have over the next several weeks. Yes, these two teams know each other quite well, both sharing the NFC East. And yes, both teams still have a chance at the division. Washington enters this matchup winning and covering three straight and six of their last seven. Meanwhile, New York has hit a bit of a rough patch, dropping their last two in a row straight up. I feel that the Commanders are playing a little bit above themselves right now, and I do feel they are in for a major letdown here. Meanwhile, I feel the Giants have had a couple of tough breaks the last few weeks and are due for a big bounce back here. Well, both situations benefit New York for sure. Saquon Barkley, who I do feel is one of the most valuable players to his team in the league and one of the most dependable running backs in the NFL today has been quiet during the teams two-game slide. You can look for him to get going here this week and control the tempo and the pace of this matchup. This will allow quarterback Daniel Jones to continue with his success against Washington. He has twice as many wins as a starter against this team than any other team. His nine touchdown passes against the Commanders, which are four more than he has against any other opponent. He has done well against Washington in his short tenure. And this is the major reason why the New York Giants are my free play this Sunday. Thank you.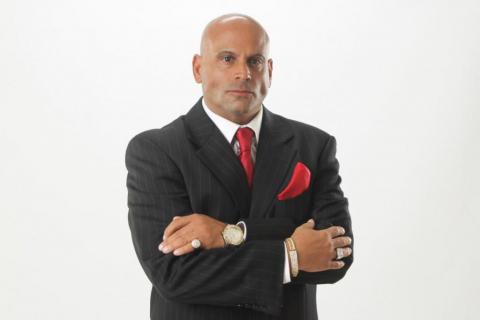 Joe's FREE NFL WINNER
NFL -

11-27-2022

-
My NFL is RED-HOT riding a 17-8 RUN. Today I have just 1 BIG PRO FOOTBALL WINNER for you in my NFL 95% ANGLE PLAY. My ANGLE PLAYS are 4-0 in 2022. Today we continue to stay perfect with another BIG WINNER and a HUGE PAYDAY.
Sunday's FREE WINNER: Tennessee Titans.
Game 260.
10:00 AM PST/1:00 PM EST.
My friends a lot of sports is about momentum and streaks. Sports betting also has a lot to do with momentum and streak. And there is no team in the NFL running as hot as the Tennessee Titans. After a 0-2 start, they have now won seven of the last eight straight up and for our purposes more importantly, covered eight in a row. As a Sicilian I know a lot about revenge LOL. And Tennessee is looking for a bit of revenge against the Cincinnati team that ousted them from last years playoffs. Looking at the Bengals, they too have done well after a poor start. They kicked off the campaign dropping the first two contests. And have since gone 6-2 straight up, covering seven of those last eight. But I'm here to tell you the odds makers have the wrong favorite in this match up. The Titans should be at least a two or a 2.5-point point favorite here. They are playing in Tennessee. And the team comes in here having a few extra days to rest, heal, and prepare. Not only that, but in the Bengals last outing, a week ago on the road at the Steelers, guys it was a very physical game. I expect them to get very tired come the second half. Granted, I do believe Joe Burrow will have some success in the air here. But without an ample running attack to control the clock and keep the Titans defense on the field, I do feel they are at a disadvantage. Remember that Tennessee has one of the best running backs in the league in Derrick Henry, who will star in his own highlight reel in this matchup. Look for the Titans to utilize him to keep the Bengals defense honest and on the field. Tennessee is 6-2 ATS the last eight at home and 6-0 ATS the last six versus AFC opponents. Take the Titans. Thank you.
THE GAME
NCAAF -

11-26-2022

-
It's "The Game" as Ohio State takes on the Michigan Wolverines for the Big 10 East title and an almost assured spot in the College Football Playoffs. The Wolverines are 6-4-1 ATS and 3-1-1 over their last five. Their defense has been almost impossible to score on as they give up just 11.7 points a game. On the offensive side, they are putting up 39.4 points a game. The offense relies on the rush and has the fourth-leading rusher in    
Blake Corum. He is dealing with a knee injury and will not be 100%. His backup is also banged up. The Buckeyes are 5-5-1 ATS but just 1-3 in their last four games. The offense is putting up 46.5 points a game average on offense. They have a balanced offense, rushing for 203.5 yards and passing for 2,239 yards and 29 rushing touchdowns. On the defensive side of the ball, they are putting up 16.9 points. Ohio State is 4-2-1 ATS at home, while Michigan is 2-1 ATS on the road. If Corum struggles or leaves early the Wolverines will struggle on the offensives side of the ball.  I have no faith in JJ McCarthy to put this team on his back and carry them as he has not shown that ability all season. As great as the Michigan defense is, they have not faced an offense like Ohio State all season. I like the Buckeyes at home and buy this game to 7.
Play on Ohio State. 
BEST OF THE REST FREE PLAY
NCAAB -

11-25-2022

-
The Florida State Seminoles take on the Stanford Cardinal in the consolation bracket of the ESPN Events Invitationalnal. Florida State has been a disappointment this season posting a 1-5 record this season. Florida State gave has struggled all season on the defensive end, they gave up 80 points to Siena and are giving up 76.3 points a game on the season.  Florida State has not been much better on the offensive end, putting up 68.5 points a game. Stanford is putting up 69.6 points a game and giving up 65.4 points a game. Florida State has lost five of its first six games and looked terrible against Sienna. They need to shore things up on the defensive end but I am not sure they can do that today. The Cardinals shot the 3-ball poorly in their loss to Ole Miss but should be able to make a few more against FSU. Florida State has failed to cover the spread in five of its first six games this season and I expect more of the same today.
Play on Stanford.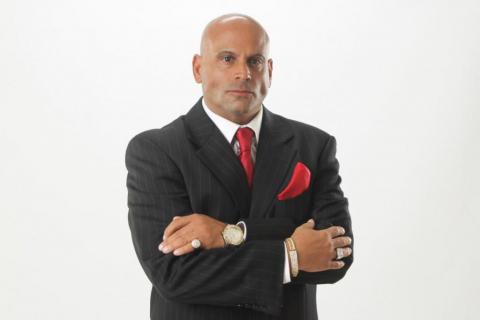 Joe's FREE NFL WINNER
NFL -

11-23-2022

-
Sports fans, I am all over every leaderboard there is for three-day, seven-day, 30-day, NFL, NCAAF, NBA, you name it I am there. And over the last 17 years I have never not made you money on Thanksgiving. Every Thanksgiving for 17 years I have made you money. This Thanksgiving will be no different as I'm going to roast, carve up, and serve your bookmaker to you on a silver platter. This Thursday, I will go 3-0 on premium releases with: NFL 93% ANGLE PLAY, NFL 31-8 NO LIMIT and in the historical, EGG BOWL, I have the winner of the MISSISSIPPI STATE/MISSISSIPPI matchup. Get them all and feast on your bookmaker.
Thursday's FREE WINNER: New York Giants.
Game 107.
1:30 PM PST/4:30 PM EST.
My friends, a lot of people out there feel that the New York Giants aren't a very good football team. And I am here to tell you that a lot of people are wrong. If this team isn't good, then why have they tallied a 7-3 record, one of the best in the NFL, and are sitting in second place in the very competitive NFC East? They've beaten some very good teams, including some playoff bound squads like the Tennessee Titans and the Baltimore Ravens. They possess a defense allowing just 20.4 points per game. And one of the most explosive rushing attacks in the NFL. Getting them off an embarrassing 31-18 loss at home against Detroit last week is going to further motivate them here as I feel they are in "bounce-back" mode. On the other hand, the Dallas Cowboys have won three of their last four, both straight up and against the spread. And come off a huge win against the then 8-1 Minnesota Vikings. Not just a win, but a 40-3 blowout victory in U.S, Bank Stadium. Well, I'm here to tell you I feel the Cowboys are overreaching a bit, overvalued a bit, and are due for a huge "letdown" this week. Dallas took down New York back at the end of September, 23-16 on the road. But that was back before the Giants started getting in sync and started to roll. Quarterback Daniel Jones is not flashy. But in this offense, he doesn't have to be. He doesn't make many mistakes either. Saquon Barkley is an outstanding ball-carrier. Look for him to bounce back after one of his poorest performances of the campaign. I think we can all agree as well, Cowboys head coach Mike McCarthy is one of the worst head coaches making in-game decisions. There is no questioning Brian Daboll is the superior coach. This is the time of year when Dallas seems to falter a bit, as they are 2-5 ATS the last seven in the month of November. Meanwhile New York has done well as the weather gets colder and the season progresses, going 8-3 ATS the last 11 in the month of November. This is way too many points for the Cowboys to lay against a division opponent that knows them very well. Take the Giants. Thank you.
BEST OF THE REST FREE PLAY
NCAAB -

11-23-2022

-
It's an opening-round matchup of the Battle 4 Atlantis as the NC State Wolfpack takes on the Kansas Jayhawks. NC State comes into this game sporting a 4-0 record. This will be their toughest game of the young season. The Wolfpack are putting up 88.2 points a game and giving up 63.5. Kansas is also 4-0 on the season and has faced tougher competition to start the season. The Jayhawks are putting up 80.5 points a game and are giving up 65.8 points. NC State has not played a power conference team this season. The Wolfpack has been a fast-paced team but will be going against a battle-tested team in Kansas. This will be the first game for Kansas coach Bill Self after returning from being suspended. I like Kansas to control the pace of this game and NC State will find it more difficult against Kansas than they have against their other opponents.
Play on Kansas
Pages