BIG 10 BLOWOUT
NCAAB -

12-08-2022

-
I picked up a win yesterday going 1-0 in the Big 10 with the UNDER in MSU. I am heading back to the Big 10 with the side winner between Michigan and Minnesota. Could this be the start of another EPIC RUN by the Professor? Get in now while you still can.
$30.00
BIG 10 WEDNESDAY BEST BET TOTAL
NCAAB -

12-07-2022

- TOTAL
December has not started out with a bang but I am not deterred. Giving out my top-rated play in CBB on the TOTAL of the MSU-Penn St, Game. I am looking to start a run to turn December around and it begins today.
$30.00
TUESDAY CBB TRIPLE PLAY
NCAAB -

12-06-2022

-
The Professor has three plays up in CBB in one special package. Have a winning day on both the filed and on the courts.
$30.00
NBA RIM RIPPER
NBA -

12-06-2022

-
With college football down to Bowl Season, it is time for the Professor to dive headfirst into the NBA. He has a top-rated play tonight om the Denver-Dallas matchup. Don't miss out on this winner!!
$30.00
MNF ARE YOU READY FOR SOME FOOTBALL
NFL -

12-05-2022

-
Two old rivals meet up when Tampa Bay takes on New Orleans in a battle that could help iron things out in the NFC South. This is a must-win game for both teams… Who wants it more? The Professor has a good Idea which team will step up and take this crucial game
$30.00
NHL TOTAL Mayhem
NHL -

12-04-2022

- TOTAL
Sweating out the last minute, either needing or hoping against all hope against an empty net goal, is no way to sit through the ending of a hockey game. With Kaiser's NHL Total Mayhem the waiting is over. These plays are so easy you don't even have to watch the game. Just head to the pay window when it's over and collect your winnings!
$30.00
Kaiser's SUNDAY BOOKIE BUSTER
NFL -

12-04-2022

-
It all ends with his BOOKIE BUSTER play for Sunday's NFL action. The Professor is looking to settle some scores and take down the books in the process. he is fully locked and loaded on the winner and is unleashing both barrels at the MAN. DON'T MISS OUT.
$30.00
10* "Keyser Soze" Killer Favorite Play
NFL -

12-04-2022

-
The greatest trick the Devil ever pulled was convincing the world he didn't exist. The greatest trick the bookmakers ever pulled was convincing players that everybody wins. The truth of the matter is that it's a lot harder than it looks, but Dan Kaiser is going to make it look easy here at the stadium today.
$30.00
Sunday Brunch
NFL -

12-04-2022

-
...There is nothing better than waking up on a Sunday after a winning Saturday to winning tickets, a Bloody Mary a nice brunch, and one o'clock NFL kickoffs. The only thing better is a winning play and the Professor has just that, He has an easy winner of the LA Chargers and Cleveland Browns matchup. Get in now and enjoy your brunch with a winning ticket!
$30.00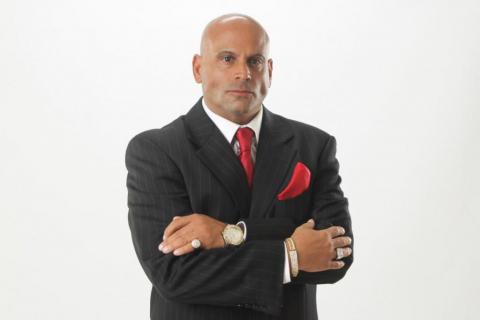 Joe's 97% NFL ANGLE PLAY (5-0 IN 2022)
NFL -

12-03-2022

-
WOWEEE! You can't argue with success, let alone perfection. This NFL season, my ANGLES PLAYS are 5-0 to bring their overall winning percentage over 97%. My NFL isn't just running hot, it is absolutely ON-FIRE! I am riding an 18-7 NFL RUN and this Sunday I will continue to SCORCH THE BOOKS. Be on my 97% NFL ANGLE PLAY WHICH ARE 5-0 IN 2022 & BE A WINNER.
$65.00
Pages